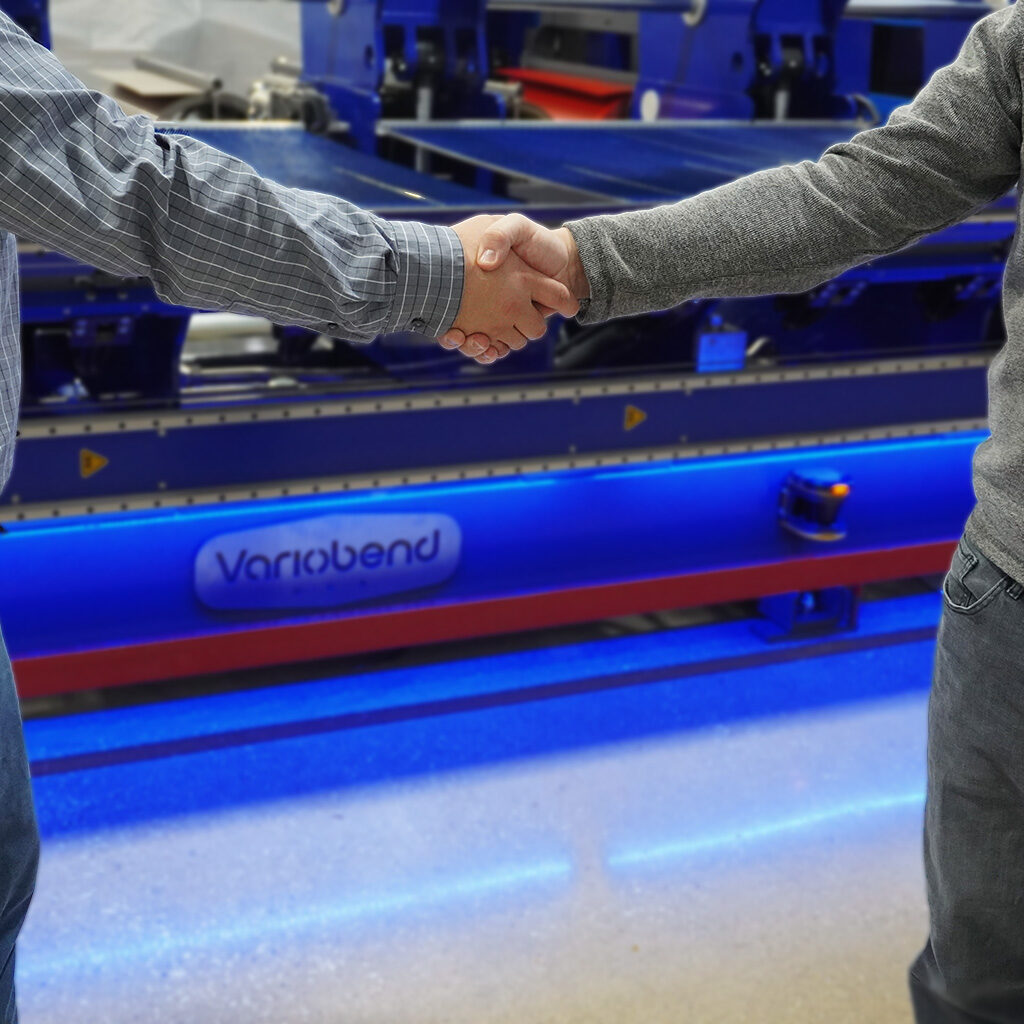 Mission Statement
Our Mission
To provide a quality machine along with unmatched service to allow our customers to be competitive in the metal market.
Our Values
Our company is founded on faith, integrity, and a good work ethic. Above all we strive to honor God in all we do, and acknowledge Him as the giver of all.
German Engineering, American Craftmanship
Our family has a background in both roll-forming and machinery manufacturing, so we understand the frustration of having breakdown in the bottleneck of your operation. We also know what it is to have a superior European machine, yet not be able to get parts promptly or receive knowledgeable technical support.
Our partnership with Asco Machines gives you the advantage of the latest European engineering coupled with enhancements for the American market. Since the Variobend USA folding machines are assembled right here in Illinois, we can provide you with easy access to parts and service.
Central Illinois Metal Manufacturing
Variobend started in Mattoon Illinois - a small town in Central Illinois's beautiful Amish Country. Our community has a strong work ethic and dedication to doing everything with integrity. These values have been the building blocks of the Variobend brand.
We get asked all of the time, "is Variobend the same thing as Hershey's Metal Meister" or "Hitz Halter Insulation?" The answer is yes and no. We're under the umbrella of the Hershey's Brand alongside Hitz Halter as our sister company but we are our own company with a particular focus on making machinery for metal manufacturing. With all of our brands you're sure to find a quality product that's made to last and treated like family with exceptional customer service.
What Sets Us Apart
Our Commitment to
Our Customers
We understand that every purchase of a Variobend machine is an investment of trust in our company. We are humbled by that and in turn commit to giving you the support you deserve!