The D Series double folder multiplies the output on common profiles. In most operations a great deal of time is wasted turning and flipping long, awkward parts. In fact, far more time is spent handling than bending.
If the D Series folder isn't what you're looking for take a look at our Single Folder and Slinet machines.
Feature Spotlight
Pneumatic Clamping Gripper
Fully automatic bending (optional). Rubber coated fingers prevent part marking. Gripper pressure is adjustable.
More features of our
Double Folder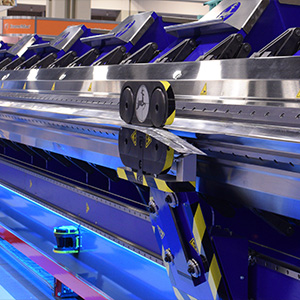 Slit-Frei 2-Way Slitter
Bring efficiency to your operation with the new SLIT-FREI 2-way, post cut slitter! Save time, material and money by reducing handling and scratching. Process full width flat sheets into finished product without pre-slitting!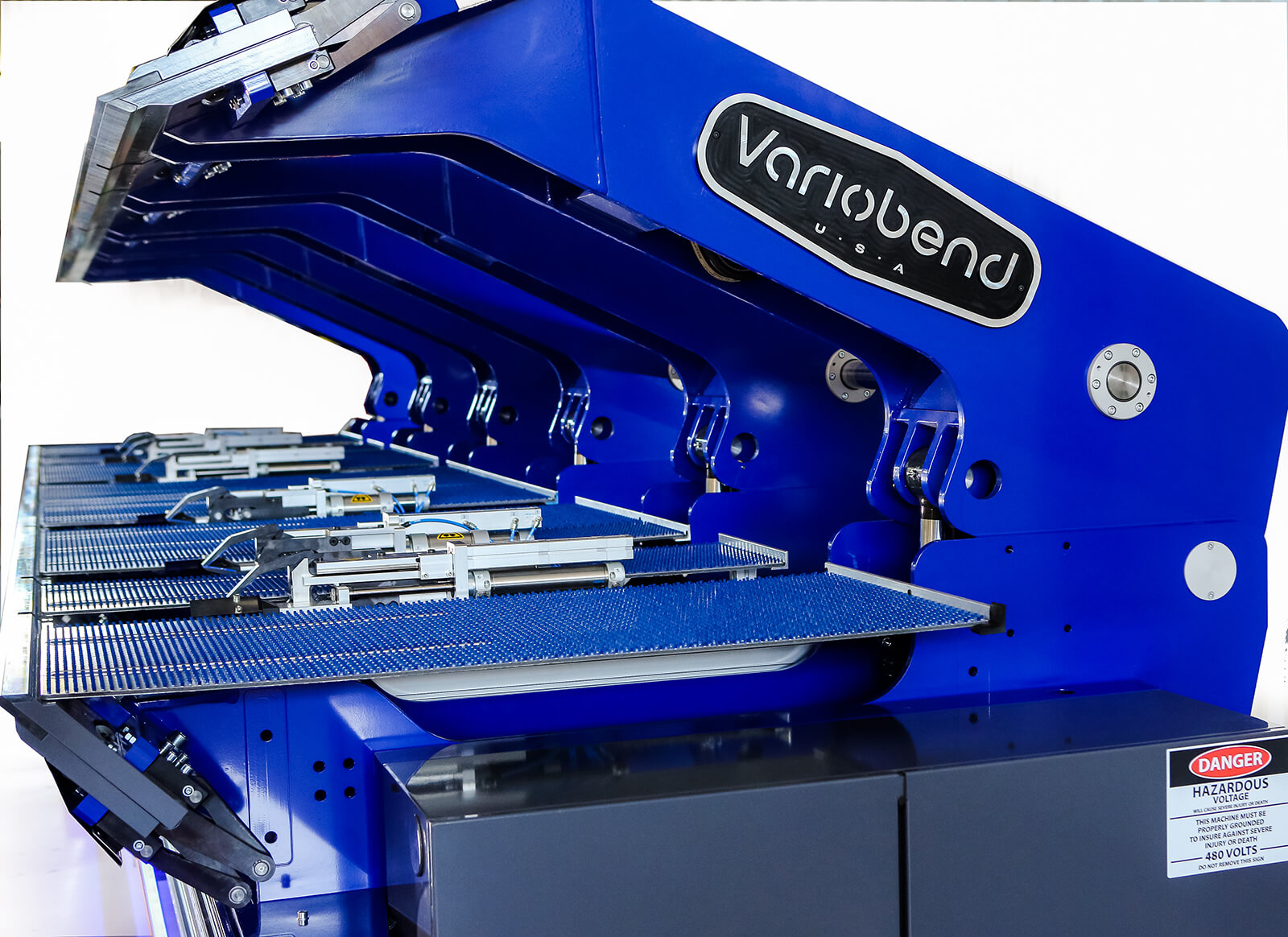 Massive Clamping Beam Opening
Allows comfortable flipping of sheets and profiles or the ability to unroll small coils within the frames of the machine. Many times, this feature eliminates the need for a second operator.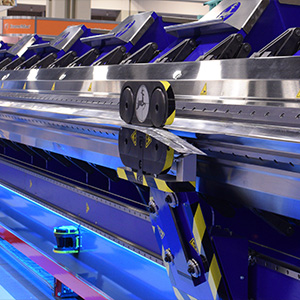 Slit-Frei
The slitting assembly slides on dual linear bearing rails mounted directly on the machine chassis, providing a rigid structure. This innovative solution ensures that beams are free from any interference as is typically found on rails mounted on the clamping or bending beam. The Variobend cuts up to 3X faster than its competitors.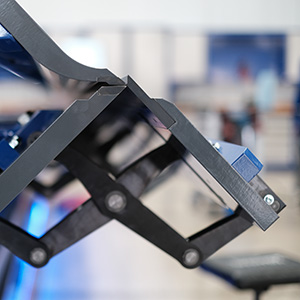 Bending Beam
The patented Variobend bending machines are angled back, allowing you to bend profiles that used to be impossible with vertical bending beams.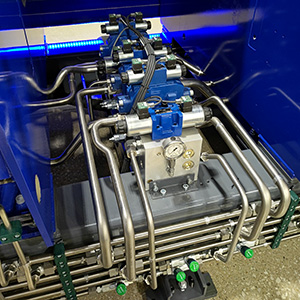 Hydraulic Components
Featuring SAE hydraulic fittings, hoses, and double filters, the entire hydraulic system is engineered in the USA for maximum performance, efficiency and long term reliability.

Replaceable Hardened Segments
User-Friendly Touch Screen Controls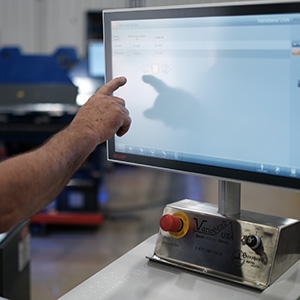 User-Friendly Touch Screen Controls
The 24" touch screen control allows fast and easy input of new profiles as well as a library of standard profiles. A new standard has been set for operator convenience and software possibilities.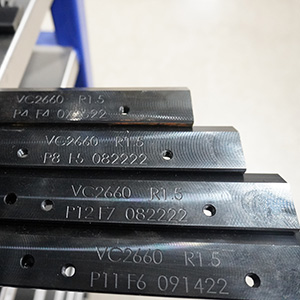 Replaceable Hardened Segments
Removable, hardened segments for both the clamping and bending beam make segments easily replaceable. Guaranteed precision for life.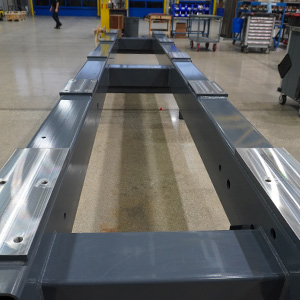 Robust Frame
A folding machine is no better than its foundation, and this is another area where Variobend is superior. An 8" x 12" tubing for the main frame assures ease of setup and consistent accuracy in spite of possible variation in the plant floor.
*49″ Insertion Depth optional on all series